Hey guys, I have some questions regarding my current equipment.

I have a small air-compressor with these specs: 4 scfm @90 psi, 6 scfm @40psi, 155 max psi, 1.5 running HP, 10 gallon tank.

My spray gun specs: LVLP, requires 3-3.9 cfm, 1.5mm tip. It's a low-volume low-pressure spray gun.

Will this air-compressor be okay to use with this spray-gun?
Will I have problems with running out of air/pressure while spraying?
Potential problems with atomization?
My compressor is rated at SCFM, how does this compare to CFM ?
Anything else I should consider other than CFM and PSI ?

Help me understand whether this air-compressor is suited to be used with this spray-gun.

Rank





Number of posts

: 15


Age

: 32


Project

: 1991 Honda CRX


Registration date :

2013-03-23



This compressor will probraly run a lvlp gun but would be better suited to run a siphon feed gun and will have trouble running a hvlp gun, I would look into getting a siphon feed gun to use with that compressor, your compressor has plenty of pressure to run a siphon feed gun. but the tank nay be a little small, and you will have to let it catch up or build pressure back in the tank in the middle of painting, with oil based enamel's this would probrably not be a problem as they dry slower than acrylic enamel's or urethane based paint's. Hope this help's
400+ Poster!





Number of posts

: 562


Age

: 45


Location

: north carolina


Job/hobbies

: auto parts manager/classic and antique cars


Project

: 1964 falcon,1967 mustang fastback


Registration date :

2011-06-15



2X on the above. A 10 gallon tank will empty fast with a siphon feed gun. For enamel with a siphon feed you will probably run 40-60 PSI at the gun. For an HVLP gun 20-30? at the gun. Cac correct me if im wrong on this. I have a 25 gallon compressor and it has a hard time keeping up.
Make sure you put a regulator with a guage and a filter on your gun. Your presure at the tank will be a lot higher then it will be at the gun.
This is what it should look like. Water IS YOUR ENEMY!
[img]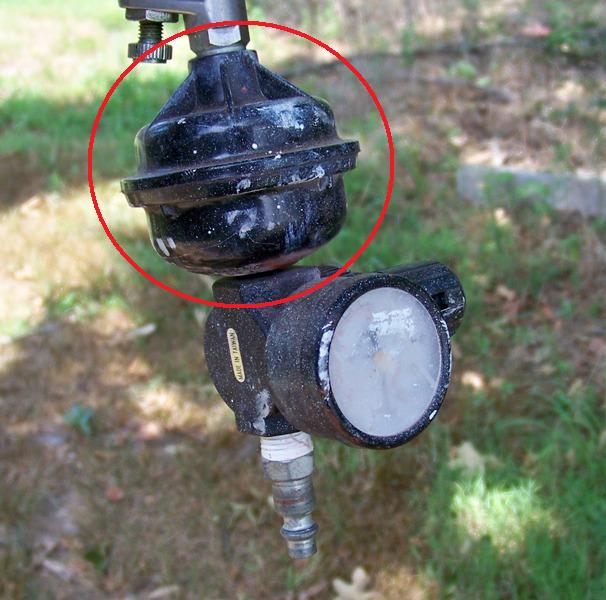 [/img]
1000+ Poster





Number of posts

: 1275


Age

: 57


Location

: Rochester NY


Job/hobbies

: Sales welding supplies


Project

: 1963 Falcon Convertible


Registration date :

2009-04-06



You are correct sir , 20-30psi on hvlp.
400+ Poster!





Number of posts

: 562


Age

: 45


Location

: north carolina


Job/hobbies

: auto parts manager/classic and antique cars


Project

: 1964 falcon,1967 mustang fastback


Registration date :

2011-06-15




Similar topics
---
Permissions in this forum:
You
cannot
reply to topics in this forum