Welcome. Search around here and read up on rolling. If you feel up to it, get a test panel and start to practice with tips and ideas you can find all over this forum.

Good luck.
Rank





Number of posts

: 24


Age

: 27


Registration date :

2010-07-10



i plan on doing that

will it be possible to to this during the winter time where its really cold tho? or would the best time be when its hot?
btw i can get a spray gun now so would it be better to roll it? or spray it?
Welcome to the forum and good luck with your project
1000+ Poster





Number of posts

: 1275


Age

: 57


Location

: Rochester NY


Job/hobbies

: Sales welding supplies


Project

: 1963 Falcon Convertible


Registration date :

2009-04-06



Less labor if you spray, just make sure you have the right equipment for it and local ordinances will allow you to spray at your location. California has some pretty strict laws on such stuff. I did paint a car during the Winter, but only applied paint on days that air temperature was above 50 degrees.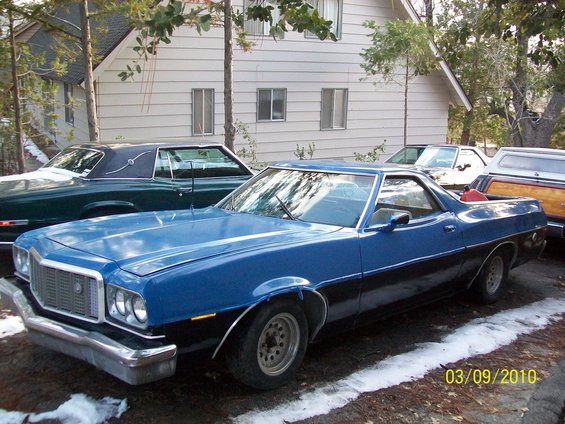 Rank





Number of posts

: 181


Age

: 53


Location

: Southern California


Registration date :

2009-12-03



well... i live in south dakota, and our laws are pretty laid bak... as long as its contained.. its legal to paint... and i guess winter is out of the picture... over here is well below 50 degrees in the winter everyday....
i will be practicing on spare metal just to get a hang of it first

thx
I've sprayed outside in the fall at around 40 degrees and everything came out ok but the paint took forever to harden. I would not want to try it again at that temp. I would think 50 would be the very least but it can be done. The only good thing about the cold is no kamazi bugs

.
If you can spray its a lot quicker and a lot less work. Of course the prep is the same.
Mike
1000+ Poster





Number of posts

: 1004


Age

: 73


Location

: Tucson Az finally


Job/hobbies

: retired honey does and the occasional custom car (old school)


Project

: figuring out how to do metalflake


Registration date :

2008-04-27



---
Permissions in this forum:
You
cannot
reply to topics in this forum