Page 4 of 4 •

1, 2, 3, 4
1000+ Poster





Number of posts

: 1275


Age

: 57


Location

: Rochester NY


Job/hobbies

: Sales welding supplies


Project

: 1963 Falcon Convertible


Registration date :

2009-04-06



Another one of those "while I'm at it" projects. I wanted to shave my antenna so I started looking around for options. I found this one at Crutchfield. It was only $20 and it was getting good reviews so I took a chance. I have no idea how it works, but it does work. I'd say reception is just as good, if not better than the stock mast antenna.
Also, I ran the truck for 20 minutes last night and no leaks, so I guess I can start putting things back together now.
cac1967 wrote:I have seen a few of those antenna's in street rod's and they do work really well.
Looks like it's amplified. Might be the first time I've seen an amped antenna in an automotive application.
400+ Poster!





Number of posts

: 598


Age

: 51


Location

: Cincinnata


Project

: 1988 Mustang GT convertible


Registration date :

2010-10-07



This is as far as I could stretch 10 sq ft of fatmat. It actually did quiet things down quite a bit. Mostly I just have wind noise around the window and door seals now. My exhaust is loud so I still hear that, but very little road noise.
This is a paint forum so I did do some more painting. I got these seat tracks from someone back east when I swapped out my bench for buckets. They were very rusty and I didn't spend much time prepping them before I gave them a black rattlecan paint job.
I used a wire wheel to get rid of most of the rust and painted hammered gray.
I really like this paint. It hides all of the rust pits and you don't need to worry about brush strokes. I brushed on two coats full strength. Here's a closeup.
Last edited by snafu on April 24th 2012, 11:49 am; edited 1 time in total
The carpet cleaned up well.
I also sprung for some Lloyds floor mats. These are very nice quality with thick carpet and a hook system to hold them in place. They cover more area than stock mats and probably help to quiet things further.
My rust free seat tracks in place. Probably no one will notice the improvement, but I hate rust.
I still need to do something about this hole in the fender. After driving around for a few days, I have to say my new antenna gets better reception than the stock mast. Best $20 I spent recently.
Would something like this work?
http://www.sayal.com/zinc/zinc_search.asp?txtSEARCH=HOLE+PLUG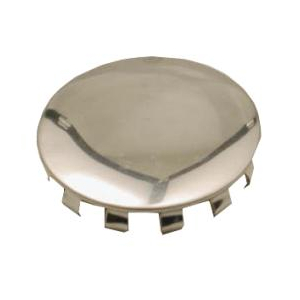 1000+ Poster





Number of posts

: 1275


Age

: 57


Location

: Rochester NY


Job/hobbies

: Sales welding supplies


Project

: 1963 Falcon Convertible


Registration date :

2009-04-06



I had an antenna like that on my Dodge van that came from the factory with a radio delete. I didn't want to drill a hole in a fender to install one, so I bought one just like that and I agree, it does get great reception.

About the cap, it looks like the fender is slightly curved at the hole, I don't think you'll be happy with how it fits.
Rank





Number of posts

: 56


Age

: 33


Registration date :

2012-02-24



Looking nice! I'd simply pop the factory antenna back in place, just to cover the hole. You can shorten the old antenna as much as you want now. It's not gonna affect the reception...

I know Ford makes an antenna delete cap, as some newer Mustangs come with the hole in the fender no matter what.
400+ Poster!





Number of posts

: 598


Age

: 51


Location

: Cincinnata


Project

: 1988 Mustang GT convertible


Registration date :

2010-10-07



Page 4 of 4 •

1, 2, 3, 4
---
Permissions in this forum:
You
cannot
reply to topics in this forum